Class 4
Miss West
Welcome to Class 4! We are a happy, hard-working and fun class of Year 5 and Year 6 children. The adults who guide us on our learning journey are Miss West and Mrs Brooks. Miss West loves her dogs Ruby and Willow, cake and English. Mrs Brooks is a huge fan of maths, laminating and her dog Woody!
As the oldest children in our school, we are responsible for many aspects of school life. Our duties involve organising the dinner registers and bus registers, setting up the hall, leading collective worship sessions, buddying younger children in their learning and play, hoisting the flag and organising the PE equipment. We are also leading members of the School Council, making decisions about the running of our school and sharing information about this with our peers. Members of our class have also been voted to be our House Captains. They are responsible for organising our House Sports Days, supporting younger members of our houses and organising fundraising events for our chosen charities.
In Class 4, we recognise the importance of being lifelong learners and we work hard to perfect each tool in our Ilmington Learner Toolkit so that we are able to apply these skills to every area of our life at Ilmington School and beyond! These are questioning, creative thinking, teamwork, perseverance, reflection and concentration.

Take a look at our blog page for information about our learning and for updates about what we have been doing!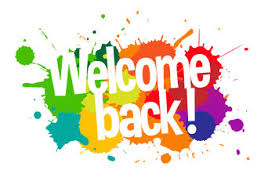 Term 1: Welcome to Class 4!
I am looking forward to meeting parents virtually at our welcome meeting on Zoom on Friday 11th September. You are able to join me at 4:00pm or 4:30pm. Please use the link sent to you by Mrs Beard.
Click here to view our topic map for this term. We are looking forward to learning all about the Anglo-Saxons and Vikings! This also includes a generic timetable for this term, although things occasionally change. Remember that sports takes place on a Tuesday and we are asking you to come to school wearing your kit on that day.
Click here to see our class handbook. This contains information about how things work in Class 4 and we hope that you will find it helpful. This contains the information that will be shared at our welcome meeting.
Many parents ask how they can help their children at home with their homework. Our Calculation Policy contains information about methods that your child will be taught at different stages of their maths education. Our Grammar and Punctuation Glossary explains the meaning of the grammar terms and how to use the punctuation that your child will be learning about. We hope that these documents are useful.
If you have any questions at any time, please get in touch.
Miss West