Class 3 Blog
2021-22
Harvest Samba ... of sorts
This week the class have been working very hard on putting together the Harvest service for the coming week. We have been rehearsing and acting and speaking our lines brilliantly as we get ready - the children are really looking forward to sharing it with those who can make it. It promises to be a lovely time next Friday at 9.30 in the church.
Painting our Harvest pictures
In between that we have continued to work hard on our number and place value and have been looking at both negative numbers and Roman numerals whilst also consolidating our knowledge of addition and subtraction.
In our English we have started to look at myths with reference to Norse myths as we have been reading through The Saga of Erik the Viking by Terry Jones. The children are enjoying the ideas that he creates in this book and we will be using some of them when we come to write our own myths in the weeks to come.
We have also started to watch Newsround and discuss the topics which arise in the programme as we try to develop our knowledge of diversity issues which come up as part of our PSHE work. If your children start asking about the Windrush issue or whether Newcastle United should be sold to Saudi Arabia, that's because we have been talking about these things.
Congratulations to this week's Star Students, Flossy in year 3 and Barney in year 4. Well done from everyone in Class 3!
Run away!
For those who may remember, "Run away!" was often shouted by some characters in a well known film of the 1970's. It seems to be an appropriate heading for this week as we were both focused on running on Monday morning and also considered how we would feel if we were Anglo Saxons and the Vikings were sailing their longships towards us.
The Monday morning marathon to raise money for our charities was amazing with all the children working so hard to run as far as they could to raise as much money as they could for the really good causes we are supporting this year.
Well done everyone, you were stars!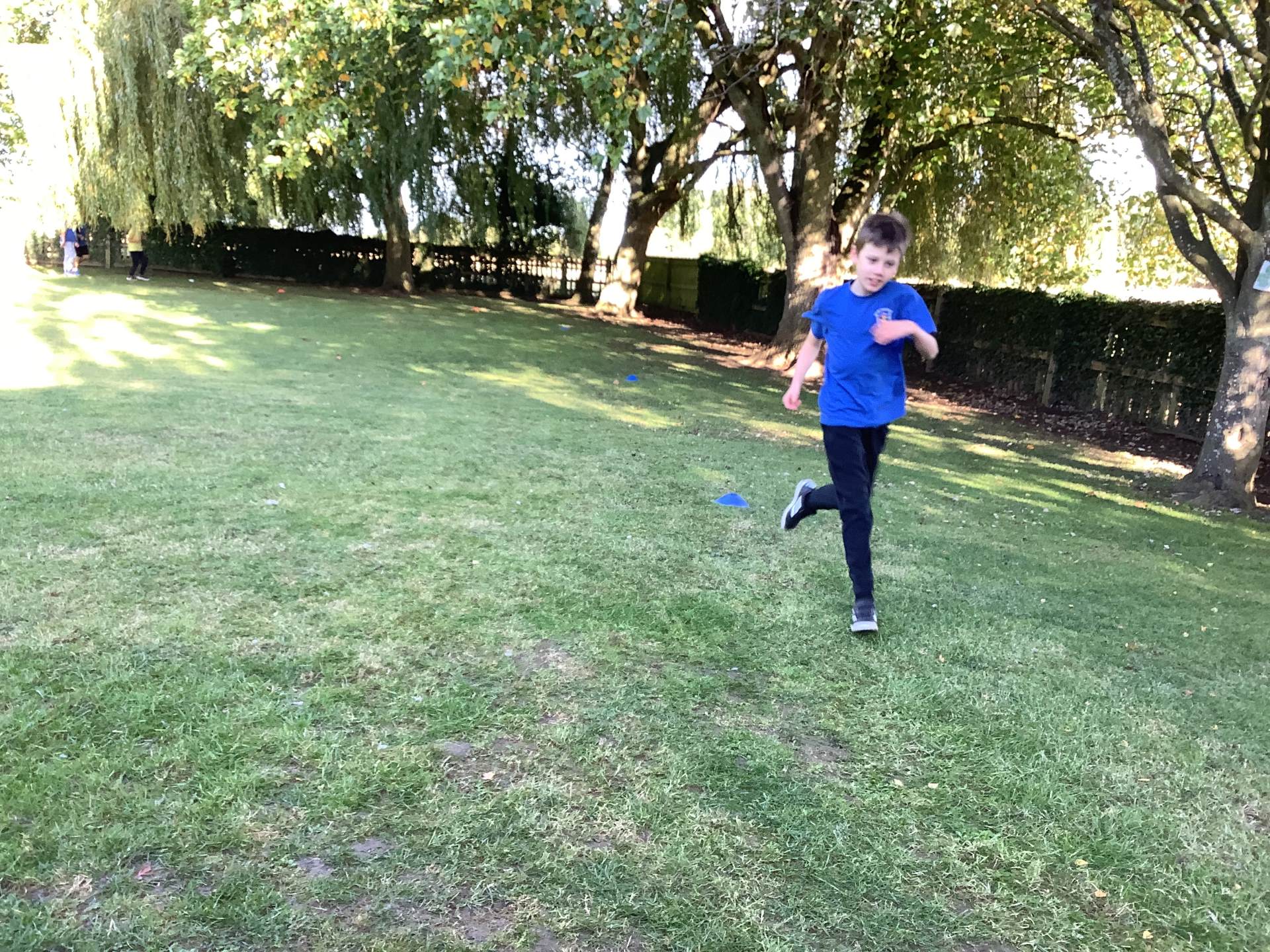 We have also been learning about the Viking longships which the Vikings used to visit Britain. These were amazing crafts which were able to travel long distances from Scandinavia. Not only did the Vikings visit us but they also reached Iceland and onto Canada - the first invaders of North America.
The school were extremely fortunate to have a visit from Judge the Poet who really inspired class 3 with his impromptu poems. The children were so enthusiastic to write poems and play with words and see what rhymed with what and also trying to get lines to scan - someone even managed to find a rhyme for gratitude and also make the rhyme work in 2 sentences that scanned.
Congratulations to our Star Students this week - from year 3 Charlotte and from year 4 Ava-Rose. Well done both of you.
The Vikings are coming!
This week we spent time thinking about Danegeld and King Ethelred II The Unready and way he had the name The Unready because he took a lot of unwise advice and ended paying the Vikings to go away every time they attacked. This was called paying Danegeld. Of course, it didn't take the Vikings long to work out that the more they attacked Britain the richer they became! Hence The Unready added to Ethelred II's name. We decided that actually he probably deserved the nickname.
In our maths this week we have continued looking at place value and how to partition numbers by splitting them up into their component parts.
In RE we have been studying what it means to be a Hindu in Britain today and this week we explored Hindu deities and and considered the fact that Hindus have multiple gods and goddesses. We thought about why this may be and considered that Hindus worship different deities depending on the qualities and values they are wanting to focus on.
We had a special visit from the SCARF team this week live online and we looked at keeping our minds and our bodies healthy. We loved seeing Harold the giraffe and hearing his beatboxing! We had great fun, too, joining in with his action songs!
Class 3 also spent some time writing diary entries thinking about what we would write as an Anglo Saxon villager whose village was attacked by a Viking army. We decided it would not be a pleasant experience, to say the least!
We continue to work on our spelling, punctuation and grammar regularly and have been really trying to get our handwriting to look amazing by spending some of our 10,000 hours practising.
Finally, congratulations to this week's Star Students - Molly (y3) and Noah (y4). Well done, we are very proud of you!
Week of 20th September 2021
It has been another busy week this week and the children are working very hard. It has been pretty much an assessment week but some other really interesting and exciting work too. The children have put in a lot of effort in all areas of the curriculum and have been creative as always, producing some great work.
Some highlights this week include looking at the short film The Wishgranter and writing our own versions of the story which included posters and diagrams, cartoons and narrative.
Music this week was, as usual, a great success with Mr Kemp inspiring the children as they learnt the basics of playing a tune and working together on a variety of instruments. The skills that the children learn in music are invaluable, cooperation, listening, teamwork, resilience and perseverance.
We had an online visit from Harold the giraffe in our PSHE this week as we looked at mental health issues and how we could learn to look after our bodies and our brains - the second installment comes next week with a live session online.
Swimming started again this week - hooray! The children went across to Shipston pool and began their sessions with the wonderful teachers there. Lessons continue for the next term.
Congratulations to our Star Students this week. From year 3 it was Sid and from year 4, Bella - well done both of you!
King Alfred or King Athelstan?
That was a question that was posed to the class this week after we looked at the lives of these two Anglo Saxon kings. It was a tricky question to answer and we had a divided class. Was the greatest king King Alfred the Great who first took on the Viking invaders or was it King Athelstan the first king of a united country? We couldn't really decide but we had good discussions.
In our English and linked to our topic of Invasion this week, we started to write poems in an Anglo Saxon style. We began by looking at Beowulf, a 3000 line poem about the prince Beowulf who fought and killed the monster Grendal and also Grendal's mother but was himself killed some years later by a fearsome dragon. This very old story has helped inspire us to write a similar poem, but maybe not of the epic lengths of that great poem.
For our maths this week we have been exploring place value, number lines, number sentences and partitioning. This has been a good start to help secure the children's knowledge of number before we move on to addition and subtraction ion the weeks to follow.
In our RE this week we began to explore what it means to be a Hindu in Britain today and started by considering where Hinduism began, when it began and who founded the religion. We discovered it began over 4000 years ago, in the Indus Valley in India and that no-one was the founder.
The class also began to explore our design and technology project for the term which is to do with food technology. This week we were looking at decaying fruit and vegetables.
It was also great to welcome Mr Kemp back in to help us with our music this week. The children were working on their percussion skills as well as also exploring the trumpet and the fact that it was a brass instrument.
Out two Star Students this week were Finlay and Poppy. Finlay for being a consistently hard worker since our return to school and Poppy for her very descriptive and creative writing this week. Well done both of you.